Hello There! Welcome to Good's Tree and Lawn Care.
We care for the tree, plants and lawns you love.
At Good's Tree and Lawn Care, we are proud to be an accredited, fully insured professional company that services South Central Pennsylvania. Check out our services below!

The Dirt
Some kind words from our customers.
Our yard looks so beautiful! Your staff was excellent.
We were very pleased with the job done. Your crew was courteous, efficient and pleasant. We would use your company again and also recommend you.
Thank you for the fantastic service to our beloved old oak, your arborists are an amazing bunch.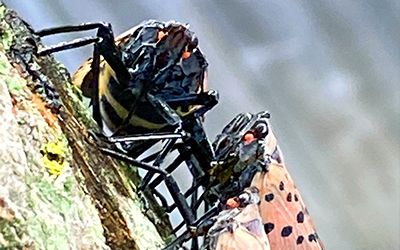 The spotted lanternfly was accidentally introduced to the US from Asia in 2012 when egg casings were conveyed on imported stone. The larvae hatched that spring at a quarry business in Berks County. Although slow to establish, they have quickly spread to at least 26...

We're here for you.
You can also contact us below with any questions you may have!

Contact Us