Whether you have a sick tree, a bug problem, or would just like to perk up your plants and lawn, check out our array of services below.
We are an accredited, fully insured company offering tree services including tree pruning, root care, tree and shrub removal, stump grinding, tree cabling and bracing, lightning protection, planting, and emergency service.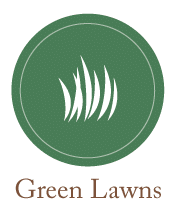 Our lawn care team of licensed technicians offer professional services to residential and commercial properties to keep your lawn healthy and weed-free.  We will suggest a lawn care program to help meet your expectations.
Our staff includes International Society of Arboriculture (ISA) Certified Arborists, Qualified Tree Risk Assessors, Certified Treecare Safety Professionals, and PA licensed pesticide applicators 8 categories.
We are committed to superior customer service, working safe and providing the best care to your landscape. Our employees continually receive the most up-to-date training and support the industry offers in order to give our customers quality service.
While we were having our patio installed in our backyard one of the workers asked me who treats our lawn. I of course said Good's Tree and Lawn Care/Green Seasons, and he said, "Wow, your lawn looks amazing. They know what they're doing." My husband also said earlier this month that he thought our lawn looked better than anybody's!
 I can't speak adequately about how delighted we are with your company's work and staff. Absolute excellence.
We were truly impressed with the service and price.

Questions?
Sometimes all you need is the right conversation with the right person. Our consultations, available to you at an hourly rate, can range from walking your landscape answering questions about your trees and shrubs to developing a long term management plan. Reach out to schedule a consultation today.